Hotel Virtual Concierge
Using QR codes in rooms and at the restaurant table, enhances your guest experience, increases revenue and saves time!
Cleanliness Certificate
Inform guests before arrival that the room is ready, a Cleanliness Certificate has been issues and has met COVID-19 protocols
Extended FREE TRIAL
Trial and Experience HKeeper in a virtual hotel environment and see how it works. Sign up and receive a extended free trial
Return on Investment
Calculate your return on investment in no time! Automate housekeeping with HKeeper software and reduce expenses by up to 30%
HKeeper & Virtual Concierge Software
Optimise and automate your workflow, save time and money!
Virtual Concierge System
Automated Housekeeping
Automate Maintenance
ToDo Task Manager
Workflow Planner
Cleanliness Certificate
Internal Messaging System
Employee Management
HKeeper is the One-Stop platform for managing hotels & alternative accommodation providers, saving you time & money!
Balance your front and back house operations with automation
HKeeper Single Dashboard Solution
Eliminate all paper reports with HKeeper digital housekeeping management system. Control daily tasks via a mobile or tablet application makes communications via walkie-talkies obsolete.

HKeeper housekeeping management software allows management to communicate direct with housekeeping and maintenance in their own language, giving clear and consistent messages via the built-in messaging system all within easy access on their Smartphones via the HKeeper App with all data stored in HKeeper servers.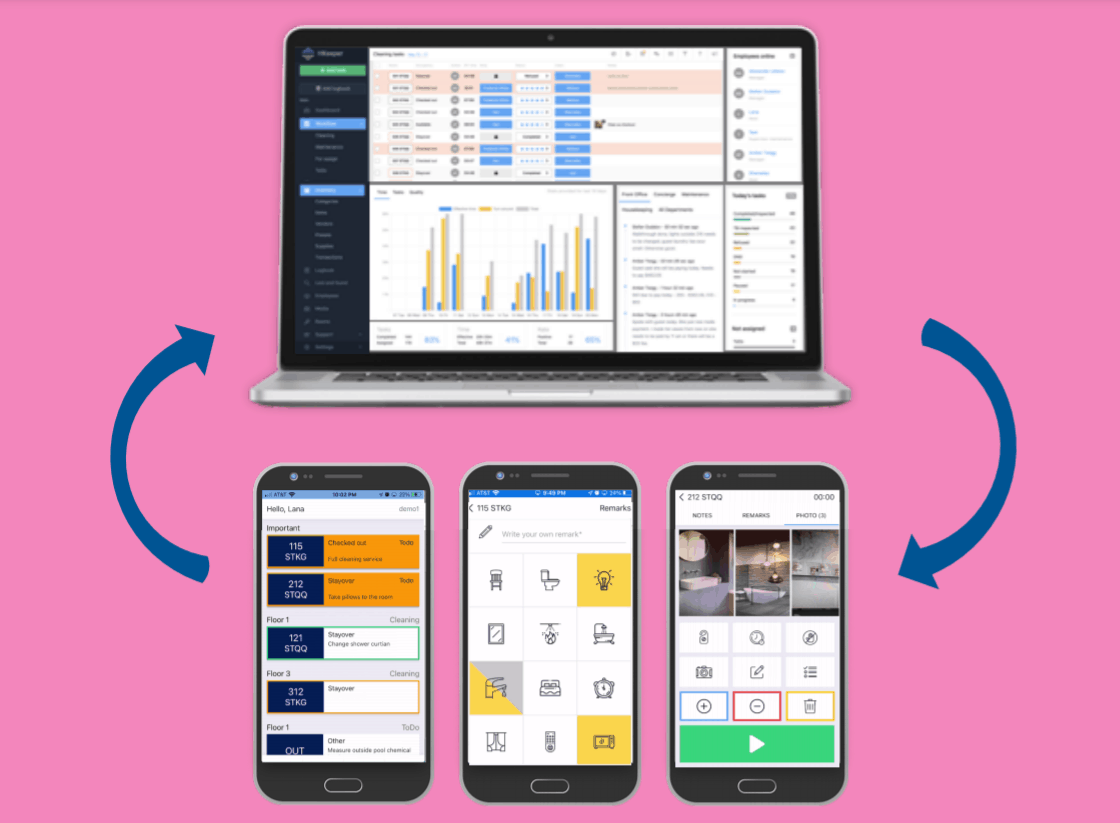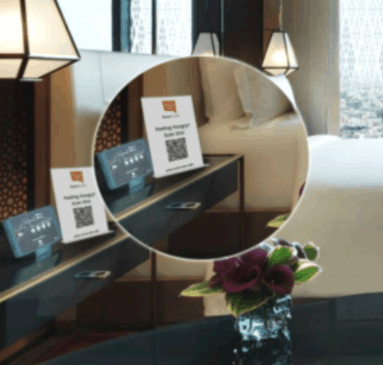 Guests deserve the perfect end-to-end touch points
HKeeper Virtual Concierge system users a progressive web application which works through a browser eliminating the need for guests to download any app which used phone memory and screen real estate.

In Virtual Concierge your Hotel, Serviced Apartment or Boutique accommodation can offer menus, amenities, special offers, general info and live chat direct with guests with each request automatically converted into a task.

The Virtual Concierge system will also auto-escalate and notify overdue task so your guest will never be left in the dark. You can also stay connected with guests after check-out which will lead to increased direct bookings.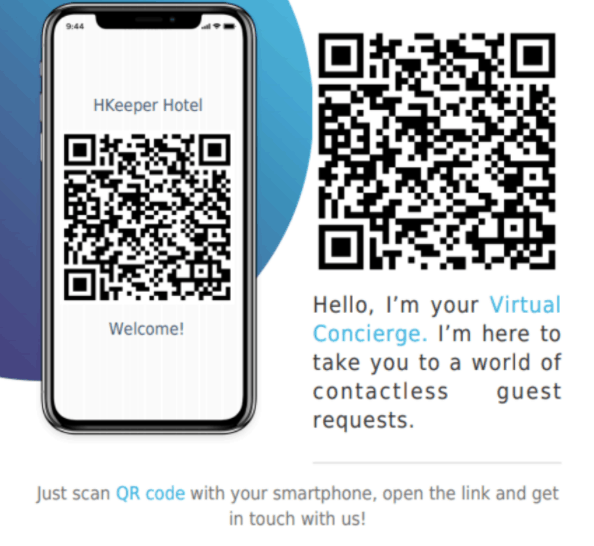 Order Room Service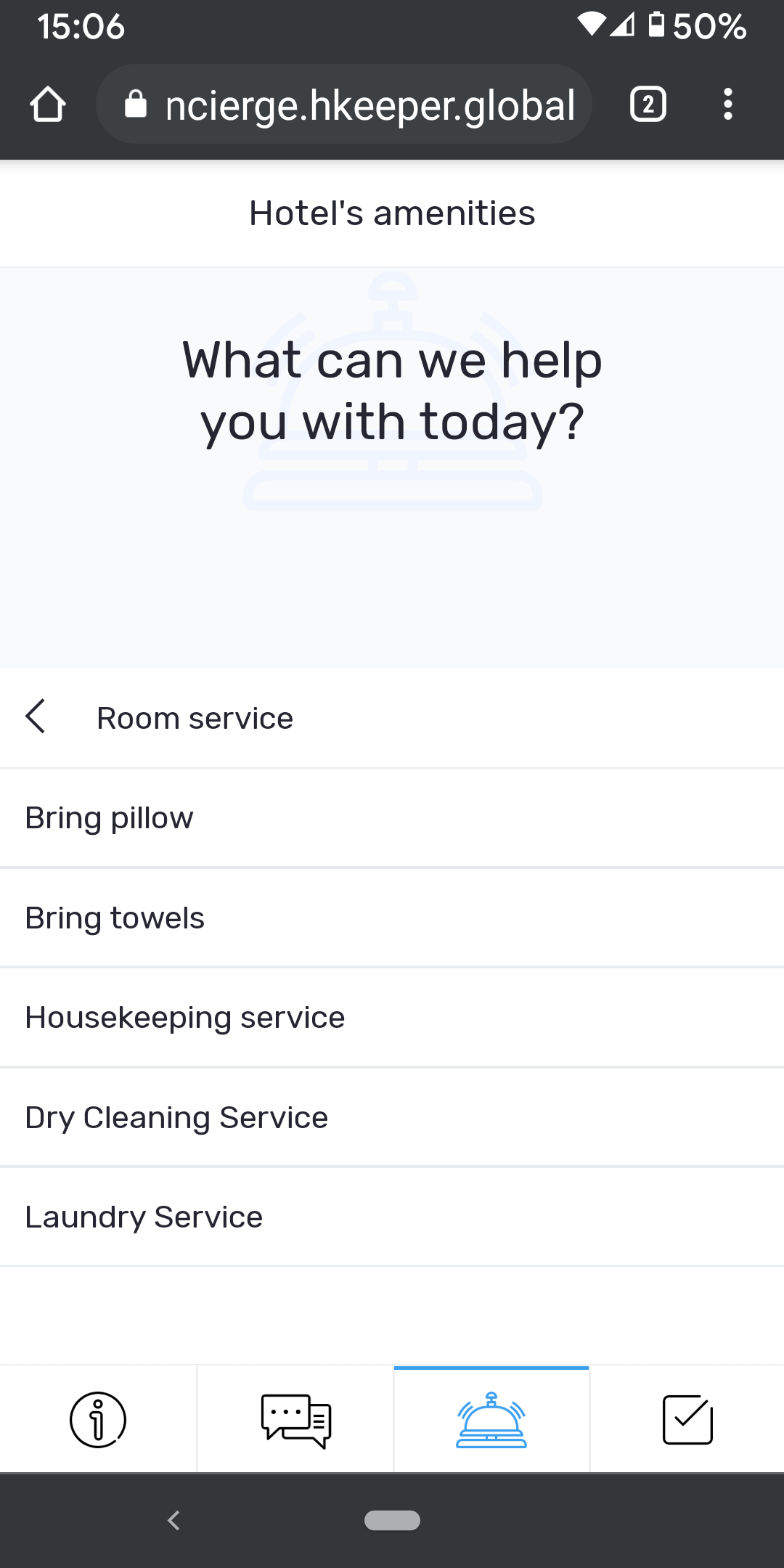 Order Food & Drink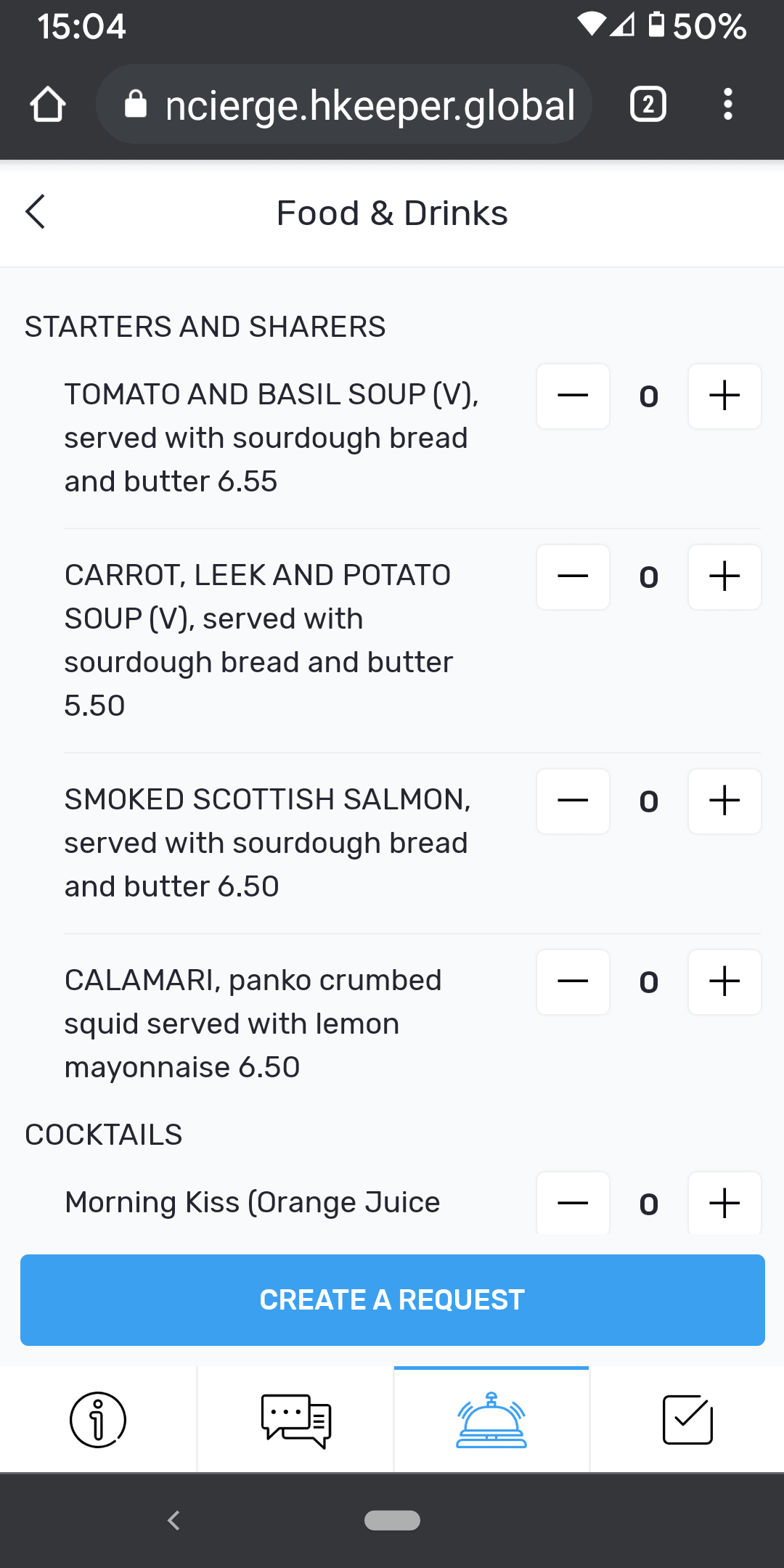 Up-sell Amenities & Services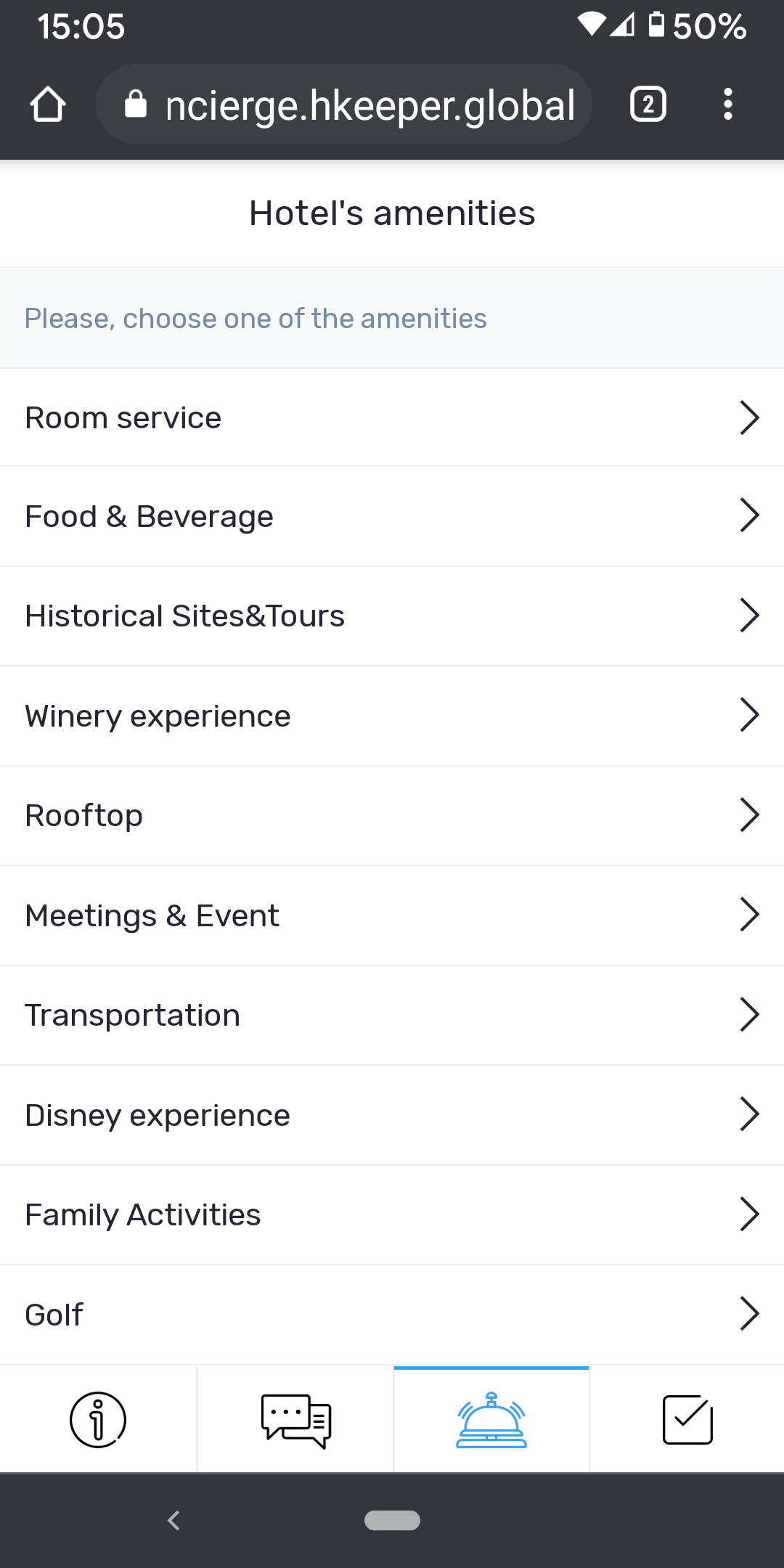 Book Tours & Events